Forager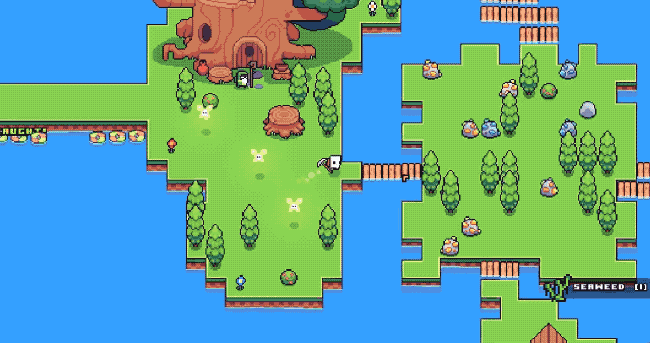 Been playing a lot of Forager lately. I'm not a big fan of gather and build games so I didn't really expect to get into this, but I was wrong. I started off playing for around 20 minutes and put it down, figuring I saw what I needed for "professional" reasons, but a day later I was back, and then back again.

I can't place my finger on what is different about Forager. It might be the overly simplistic graphics give it a light, charm and whimsy that other game don't. When I was on Twitter, I followed @_hopfrog and I have to admit I was very skeptical. I was also completely wrong.

Forager is a great game.

I added it my short list of "I wish I'd made this" games.

Ooh! Would love to see what else is on that list?
I thought three + three + three is 'threethreethree'
💩
Me too, please share that list. I need some good game recommendations.
Just do yourself and the world a favor and develope an up to date pirate or cowboy game or whatever. Screw retrographics. MI and MM weren't retro back then either. Call it "Captain Jack Candy on stranger rides." or whatever. It's gonna be a blast.
@meanmrboson
Und ich möchte wissen warum Du es wissen willst ...